HOPE CREATING YEAR

Rotary Year 2023-2024 Service Projects
Popularly known as "The Golden West"
31 members

1 member

9 members

23 members
Leadership Team
"HOPE CREATING" Team serving at the Club, District, and International level
for Rotary Year 2023-2024 with the theme "CREATE HOPE IN THE WORLD".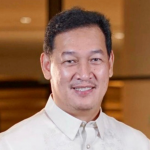 RENNY DOMINGO
CLUB PRESIDENT
Rotary Club of Marikina West
Domingo is a lawyer and currently the Register of Deeds of Muntinlupa City. Previously, the Legal Counsel of a university and an Assistant Vice-President of an airline company. He is a Paul Harris Fellow+1.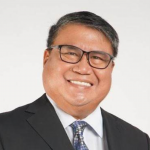 RONALD SOLIS
DISTRICT GOVERNOR
Rotary International District 3800
Rotary Club of Marikina West
Fondly called by his nickname – Pope. Solis is a lawyer by profession, former NTC Commissioner, law professor, an avid golfer, and a patron of the arts. Became a Rotarian in 1999 and has held various District positions. He is a Paul Harris Fellow+8.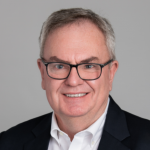 R. GORDON MCINALLY
INTERNATIONAL PRESIDENT
Rotary International
Rotary Club of South Queensferry West Lothian, Scotland
McInally, a graduate of dental surgery at the University of Dundee, owned and operated his own dental practice in Edinburgh. He has also served as a Presbytery elder, chair of Queensferry Parish Congregational Board, and commissioner to the church's general assembly. A Rotarian since 1984.
PAST PRESIDENTS
175 Golden Westerners through the years
Serving the community since June 28, 1984
Rabien "Rabien" Abella • Abraham "Abe" Aboga† • Lito "Lito" Aclo† • Eliseo "Ely" Adre • Isabelo "Frix" Africa • Bayani "Bay" Agabin • MAGNUM "MAGNUM" AGPAOA • Vicente "Vic" Aguilar • Edilberto "Abet" Aguirre • Bonifacio "Boni" Alentajan • Arnolfo "Arnold" Almocera • Estanislao "Stan" Angeles • Rodelito "Rodel" Aquino • Antonio "Tony" Arellano • Frankie "Frank" Ayuson • Marciano "Mars" Bacalla† • Florencio "Flor" Bacay† • Pelagio "Boy" Banzil • Renato "Rene" Baello† • Jonah Andres "Jonah" Balingit • Lin "Jun" Bangcaya Uy, Jr. • VINCENT VOS "VINCE" BARTOLOME • NICANOR "NICK" BATERINA • Benjamin "Boy" Bautista • Juanchito "Choy" Bautista • RODRIGO "ROD" BAUTISTA • Pedro "Pete" Bello • George "Gogo" Benares • Felizardo "Ando" Bernardino • SERAFIN "BOJIE" BERNARDINO • Rodino "Rod" Bernardo • PLARIDEL "JUN" BOHOL II • RODELLE "RODELLE" BOLANTE • Bonifacio "Jun" Borromeo Jr. • Gilbert "Bert" Briones • Salvador "Danny" Bunye • Divino "Benny" Bustillos • ARGEL JOSEPH "ARGEL" CABATBAT • Teodorico "Tedd" Camba • Francisco "Francis" Canlas • Ronaldo "Ronnie" Castelo • Anthony "Anthony" Castillo • Alfredo "Fred" Castro • Danilo "Danny" Chua† • PAUL "PAUL" CHUA • Cesar "Cesar" Cordero • JERRY "JERRY" CRISPINO • Resty "Resty" Cruz • Ronaldo "Ronnie" Cruz • JOSE "JOJO POGI" CRUZ • Alexander "Alex" Dandan • Lorenzo "Jun" Dayao Jr. • Joselito "Lito" de Guzman • Ernesto "Ernie" de Leon • Raul "Ulra" de Leon • ROBERTO "OBET" DE LEON • KEVIN MICOLE "KEVIN" DELFINO • Ben "BAR" Delos Reyes • Hilario "Jet" Delos Santos • Albert "Ambet" Depano† • Joaquin "Jack" Diaz • RENNY "RED" DOMINGO • Orlando "Orly" Duque • Ishmael "Pong" Esguerra • JOHANN ERICKSON "COWBOY" EVASCO • KATRINA FRANCES "KAT" EVASCO • Edgar "Jojo" Falcis • REY JOHN "RADIAN" FANTONE • ROLANDO "ROLLIE" FANTONE • Ronald "Ronnie" Fantone • Roberto "Bobby" Felipe • Cielito "Ronnie" Feria • Leto "Leto Floresca • Hubert "Obet" Formento • Ramoncito "Monching" Francisco • Hideyoshi "Fuji" Fujiwara • Edgar "Egay" Garcia • Pablo "Paul" Gaspar • Generoso "Gerry" Gerundio† • Gomersindo "Gomer" Gonzales • Luis "Louie" Gonzales† • Fernando "Nanding" Gose† • Juanito "Johnny" Gregori† • Rolando "Rollie" Guballa • Rodolfo "Bodeng" Hernandez • Josemari "Joey" Imao • Ador "Ador" Isip • Henry "Henry" Jacob • Theron "Ronnie" Lacson • Richard "Richard" Lau • John Paul "JP" Laurente • Pepito "Pete" Lazaro • Hsin "Vincent" Lee • Jan Michael "Mike" Lee • Domingo "Doming" Ligot† • Dionisio "Donnie" Littaua • Aurelio "Aurel" Liwanag • Christian Pierce "Christian" Luanzon • Reynaldo "Rey" Macalalad • Manuel "Manoling" Magno† • Cesar "Sar" Magpayo • Alfonso "Pons" Magsanoc • ALAN AICRIEL "AICS" MALLARI • Cesar "Cesar" Malonzo • Edmundo "Ato" Maningat† • Felipe "Pepe" Marcial • Ernesto "Ernie" Martin, Jr. • Serafin "Pen" Mataac • RAFAEL JEROME "RJ" MENDOZA • RICARDO "RIC" MENDOZA • Michael "Mike" Mendoza • Siegfred "Fred" Mison • Reynaldo "Rey" Monzon • Enrique "Ike" Moreno • Antonio "Eddie" Nachura† • Mario Dancel "Mario" Nanagad • NICOLAS "NIC" NICOLAS • Bernarbe "Bernie" Niverba • RODRIGO "DINO" NOLASCO • Winifredo "Winnie" Oco • Gilbert "Popoy" Ong • Saturnino "Nonie" Ong • Gregorio "Greg" Pacifico • Richard "Richard" Palpal-latoc • Stanny Lee "Stan" Pamintuan • Rogelio "Roger" Panotes† • Mario "Mar" Paredes† • Isidro "Sid" Pasion • Roger "Roger" Pasion • George "George" Peña • Ricardo "Ric" Peña • Alexis "Alex" Perez • Honorato "Honor" Piedad • ANTHONY "TUKING" PONCE DE LEON • Vladimir "Vlady" Ponce de Leon† • CAYETANO "AYET" RAMOS • Mario "Papong" Ramos • Noel "Noel" Rebollos • BRYAN "BRYAN" RESUELLO • Alfonso Basil "Al" Reyes • Brando "Brando" Reyes • Josefino "Joey" Reyes • Gary "Pastor" Romero • Joel Felix Mateo "Joel" Runes IV • Efren "Efren" Sacro • RONALDO "BOYET" SACRO • Haruo "Saka" Sakashita • David Lawrenz Oliver "Oliver" Samonte • Ray "Ray" Samson • Plaridel "Larry" Santiago • Edmundo "Munding" Santos† • Poncianito "Ponchie" Santos Jr. • Eduardo "Ed" Sayco • James "James" Seidel • RONALD "POPE" SOLIS • Robert "Bobby" Solis • Resil "Res" Solis • John "John-John" Solis • Arturo "Art" Sy • Patrick "Pat" Tanco • Amador "Ador" Tolentino • CERIZAR VICENTE "DONVIC" TORIO • Samuel "Sam" Trabajo • Francis Bon "Bong" Ugsad • FRANK LEVI "LEVI" UGSAD • Erotido "Nonong" Valdez • TOMAS "CHITO" VALENCIA JR. • Emmanuel "Sonny" Velandria† • Eleno "Len" Velasco† • Noel Patrick "Ricky" Velasco • Vicente "Vic" Vidad† • Miguel "Mike" Villarin • JUMEL JOHN "JJ" VALERO • Leopoldo "Pol" Viola† • Ferdinand "Fred" Yap
Rotary is dedicated to seven areas of focus to build international relationships, improve lives, and create a better world to support our peace efforts and end polio forever.