IMAGINATIVE AMAZING TREASURE YEAR

Rotary Year 2022-2023 Service Projects
Popularly known as "The Golden West"
Chartered in June 28, 1984 as the THIRD club in Marikina with Club ID #22004 and ATTY. FERNANDO B. GOSE† as its CHARTER PRESIDENT along with 27 other Charter Members.

Partners-in-Service:
Rotary Anns of Marikina West
Rotaract Club of Marikina West
Rotary Community Corps of Marikina West
Interact Club of Tanong High School

Sister-Club: Rotary Club of Taipei Tienmou, R.I. District 3520 (Taiwan, R.O.C.) since 1992

Daughter Clubs: Rotary Club of Marikina Hilltop, Rotary Club Passport One Marikina
35 members

1 member

10 members

25 members
Leadership Team
"IMAGINATIVE AMAZING TREASURES" Team serving at the Club, District, and International level
for Rotary Year 2022-2023 with the theme "IMAGINE ROTARY".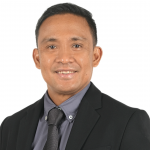 VINCENT VOS BARTOLOME
CLUB PRESIDENT
Rotary Club of Marikina West
Bartolome, a lawyer, has been the Legal Counsel for the University of the East with an MBA-Major in Human Resource Management. He's also corporate counsel for various businesses on consultancy basis. A Rotarian since 2017 and a Paul Harris Fellow.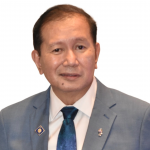 ARTURO TANYAG
DISTRICT GOVERNOR
Rotary International District 3800
Rotary Club of Pasig South
Tanyag has a degree in Chemical Engineering. Became Vice President of Shell Global Solutions. Business interests include petroleum products, and several real estate business. A Rotarian since 1994, Club President in 1996 and becoming the only Major Donor among the Presidents.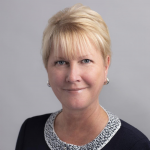 JENNIFER JONES
INTERNATIONAL PRESIDENT
Rotary International
Rotary Club of Windsor-Roseland, Ontario, Canada
Jones is the first woman to be president of Rotary International. Jones is the founder and president of Media Street Productions in Windsor, Ontario. One of her goals as RI president is to have double-digit growth in the number of female Rotarians and Rotarians under the age of 40.
PAST PRESIDENTS
175 Golden Westerners through the years
Serving the community since June 28, 1984
Rabien "Rabien" Abella • Abraham "Abe" Aboga† • Lito "Lito" Aclo† • Eliseo "Ely" Adre • Isabelo "Frix" Africa • Bayani "Bay" Agabin • MAGNUM "MAGNUM" AGPAOA • Vicente "Vic" Aguilar • Edilberto "Abet" Aguirre • Bonifacio "Boni" Alentajan • Arnolfo "Arnold" Almocera • Estanislao "Stan" Angeles • Rodelito "Rodel" Aquino • Antonio "Tony" Arellano • Frankie "Frank" Ayuson • Marciano "Mars" Bacalla† • Florencio "Flor" Bacay† • Pelagio "Boy" Banzil • Renato "Rene" Baello† • Jonah Andres "Jonah" Balingit • Lin "Jun" Bangcaya Uy, Jr. • VINCENT VOS "VINCE" BARTOLOME • NICANOR "NICK" BATERINA • Benjamin "Boy" Bautista • Juanchito "Choy" Bautista • RODRIGO "ROD" BAUTISTA • Pedro "Pete" Bello • George "Gogo" Benares • Felizardo "Ando" Bernardino • SERAFIN "BOJIE" BERNARDINO • Rodino "Rod" Bernardo • PLARIDEL "JUN" BOHOL II • RODELLE "RODELLE" BOLANTE • Bonifacio "Jun" Borromeo Jr. • Gilbert "Bert" Briones • Salvador "Danny" Bunye • Divino "Benny" Bustillos • ARGEL JOSEPH "ARGEL" CABATBAT • Teodorico "Tedd" Camba • Francisco "Francis" Canlas • Ronaldo "Ronnie" Castelo • Anthony "Anthony" Castillo • Alfredo "Fred" Castro • Danilo "Danny" Chua† • PAUL "PAUL" CHUA • Cesar "Cesar" Cordero • JERRY "JERRY" CRISPINO • Resty "Resty" Cruz • Ronaldo "Ronnie" Cruz • JOSE "JOJO POGI" CRUZ • ALEXANDER "ALEX" DANDAN • Lorenzo "Jun" Dayao Jr. • Joselito "Lito" de Guzman • Ernesto "Ernie" de Leon • Raul "Ulra" de Leon • ROBERTO "OBET" DE LEON • KEVIN MICOLE "KEVIN" DELFINO • Ben "BAR" Delos Reyes • Hilario "Jet" Delos Santos • Albert "Ambet" Depano† • Joaquin "Jack" Diaz • RENNY "RED" DOMINGO • Orlando "Orly" Duque • Ishmael "Pong" Esguerra • JOHANN ERICKSON "COWBOY" EVASCO • KATRINA FRANCES "KAT" EVASCO • Edgar "Jojo" Falcis • REY JOHN "RADIAN" FANTONE • ROLANDO "ROLLIE" FANTONE • Ronald "Ronnie" Fantone • Roberto "Bobby" Felipe • Cielito "Ronnie" Feria • Leto "Leto Floresca • Hubert "Obet" Formento • Ramoncito "Monching" Francisco • Hideyoshi "Fuji" Fujiwara • Edgar "Egay" Garcia • Pablo "Paul" Gaspar • Generoso "Gerry" Gerundio† • Gomersindo "Gomer" Gonzales • Luis "Louie" Gonzales† • Fernando "Nanding" Gose† • Juanito "Johnny" Gregori† • Rolando "Rollie" Guballa • Rodolfo "Bodeng" Hernandez • Josemari "Joey" Imao • Ador "Ador" Isip • Henry "Henry" Jacob • Theron "Ronnie" Lacson • Richard "Richard" Lau • John Paul "JP" Laurente • Pepito "Pete" Lazaro • Hsin "Vincent" Lee • JAN MICHAEL "MIKE" LEE • Domingo "Doming" Ligot† • Dionisio "Donnie" Littaua • Aurelio "Aurel" Liwanag • Christian Pierce "Christian" Luanzon • Reynaldo "Rey" Macalalad • Manuel "Manoling" Magno† • Cesar "Sar" Magpayo • Alfonso "Pons" Magsanoc • ALAN AICRIEL "AICS" MALLARI • Cesar "Cesar" Malonzo • Edmundo "Ato" Maningat† • Felipe "Pepe" Marcial • Ernesto "Ernie" Martin, Jr. • Serafin "Pen" Mataac • RAFAEL JEROME "RJ" MENDOZA • RICARDO "RIC" MENDOZA • Michael "Mike" Mendoza • Siegfred "Fred" Mison • Reynaldo "Rey" Monzon • Enrique "Ike" Moreno • Antonio "Eddie" Nachura† • Mario Dancel "Mario" Nanagad • NICOLAS "NIC" NICOLAS • Bernarbe "Bernie" Niverba • RODRIGO "DINO" NOLASCO • Winifredo "Winnie" Oco • Gilbert "Popoy" Ong • Saturnino "Nonie" Ong • Gregorio "Greg" Pacifico • Richard "Richard" Palpal-latoc • Stanny Lee "Stan" Pamintuan • Rogelio "Roger" Panotes† • Mario "Mar" Paredes† • Isidro "Sid" Pasion • Roger "Roger" Pasion • George "George" Peña • Ricardo "Ric" Peña • Alexis "Alex" Perez • Honorato "Honor" Piedad • ANTHONY "TUKING" PONCE DE LEON • Vladimir "Vlady" Ponce de Leon† • CAYETANO "AYET" RAMOS • Mario "Papong" Ramos • Noel "Noel" Rebollos • BRYAN "BRYAN" RESUELLO • Alfonso Basil "Al" Reyes • Brando "Brando" Reyes • Josefino "Joey" Reyes • Gary "Pastor" Romero • Joel Felix Mateo "Joel" Runes IV • Efren "Efren" Sacro • RONALDO "BOYET" SACRO • Haruo "Saka" Sakashita • David Lawrenz Oliver "Oliver" Samonte • Ray "Ray" Samson • Plaridel "Larry" Santiago • Edmundo "Munding" Santos† • Poncianito "Ponchie" Santos Jr. • Eduardo "Ed" Sayco • James "James" Seidel • RONALD "POPE" SOLIS • Robert "Bobby" Solis • Resil "Res" Solis • John "John-John" Solis • Arturo "Art" Sy • Patrick "Pat" Tanco • Amador "Ador" Tolentino • CERIZAR VICENTE "DONVIC" TORIO • Samuel "Sam" Trabajo • Francis Bon "Bong" Ugsad • FRANK LEVI "LEVI" UGSAD • Erotido "Nonong" Valdez • TOMAS "CHITO" VALENCIA JR. • Emmanuel "Sonny" Velandria† • Eleno "Len" Velasco† • NOEL PATRICK "Ricky" VELASCO • Vicente "Vic" Vidad† • Miguel "Mike" Villarin • JUMEL JOHN "JJ" VALERO • Leopoldo "Pol" Viola† • Ferdinand "Fred" Yap
Rotary is dedicated to seven areas of focus to build international relationships, improve lives, and create a better world to support our peace efforts and end polio forever.