Popularly known as "The Golden West"
Chartered in June 28, 1984 as the THIRD club in Marikina with Club ID #22004 and ATTY. FERNANDO B. GOSE as its CHARTER PRESIDENT along with 27 other Charter Members.

Partners-in-Service:
Rotary Anns of Marikina West
Rotaract Club of Marikina West
Rotary Community Corps of Marikina West
Interact Club of Tanong High School

Sister-Club: Rotary Club of Taipei Tienmou, R.I. District 3520 (Taiwan, R.O.C.) since 1992

Daughter Club: Rotary Club of Marikina Hilltop
27 members

1 member

7 members

21 members
Leadership Team
"TRANSFORMING" Team serving at the Club, District, and International level
for Rotary Year 2020-2021 with the theme "ROTARY OPENS OPPORTUNITIES".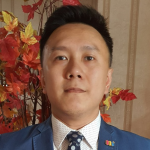 PAUL D. CHUA
CLUB PRESIDENT
Rotary Club of Marikina West
Chua is an entrepreneur who owns and operates Supreme Beef Hotpot and Pizza Haus Manila . He has been a Rotarian since 2017 and a Paul Harris Fellow.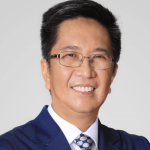 ANTHONY N. PARUÑGAO
DISTRICT GOVERNOR
Rotary International District 3800
Rotary Club of Marikina North
Paruñgao was admitted to Rotary in July 1993 at the age of 31 with a classification of Business Law Practice. He is a Partner of the Santos Paruñgao Aquino & Santos Law Offices which he co-founded in 1994.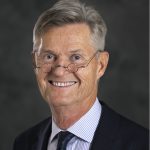 HOLGER KNAACK
INTERNATIONAL PRESIDENT
Rotary International
Rotary Club of Herzogtum Lauenburg-Mölln, Germany
Knaack holds a degree in business administration. Since 1995, he has been CEO of the real estate company Knaack. A Rotarian since 1991.
Rotary is dedicated to six areas of focus to build international relationships, improve lives, and create a better world to support our peace efforts and end polio forever.